Cowboy Fast Draw Match
March 18 @ 9:00 am

-

3:00 pm
Event Navigation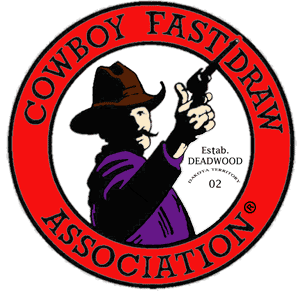 If you're a fan of the Old West, you'll have a chance to experience that history at this Cowboy Fast Draw match.
Cowboy Fast Draw is the fastest growing shooting sport in the world, enjoyed by men, women, boys and girls of all ages. To compete, gunslingers — most of them wearing period garb such as fringed jackets, calico dresses, and of course cowboy hats — take to the firing line with hands hovering over holstered single-action .45 long Colt revolvers loaded with wax bullets. The objective is to shoot a 24-inch plate, 21 feet away, before the other shooter.
This event is free to spectate.
"Fast is fine, but accuracy is final."